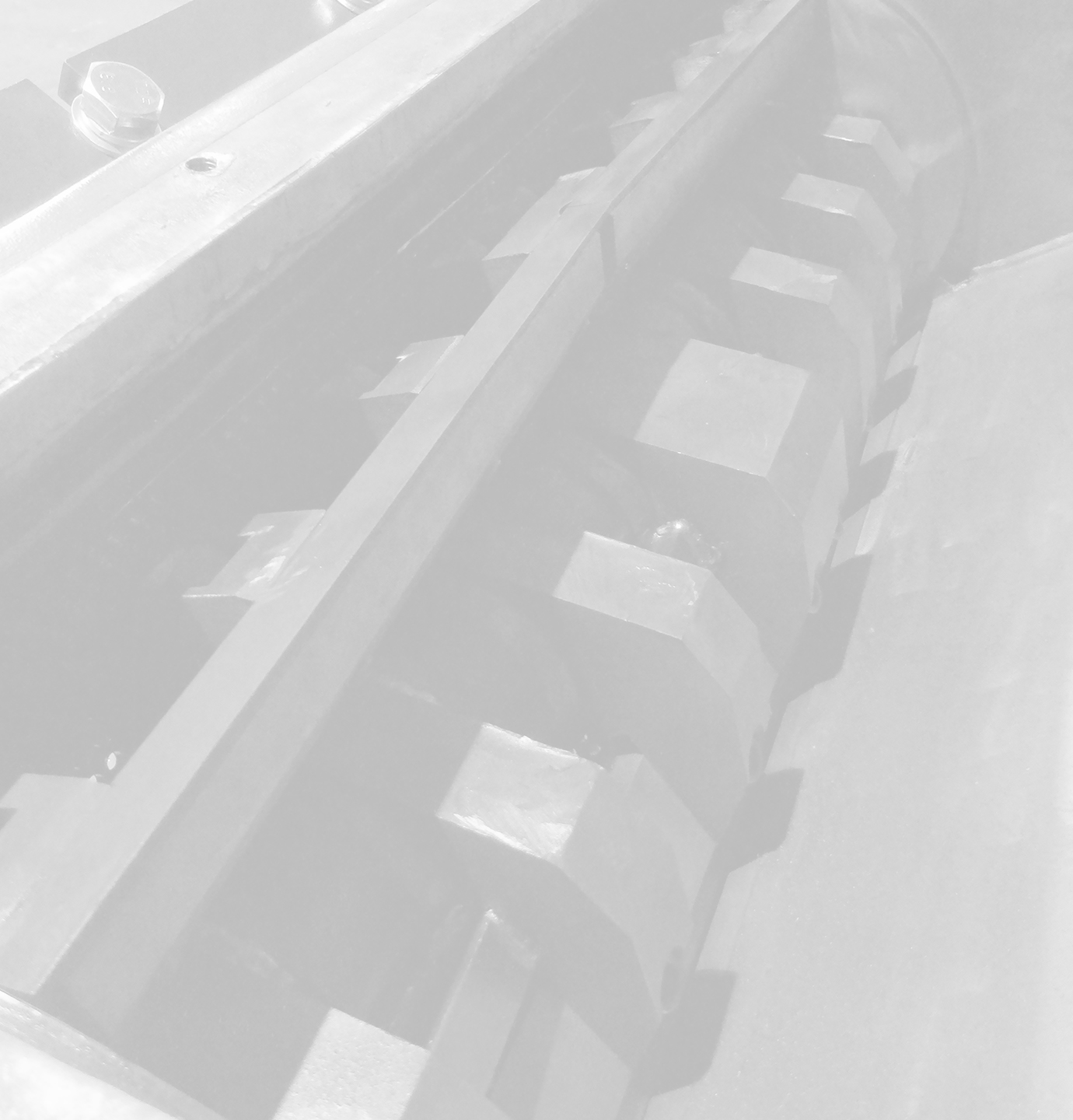 PLASTIC GRANULATOR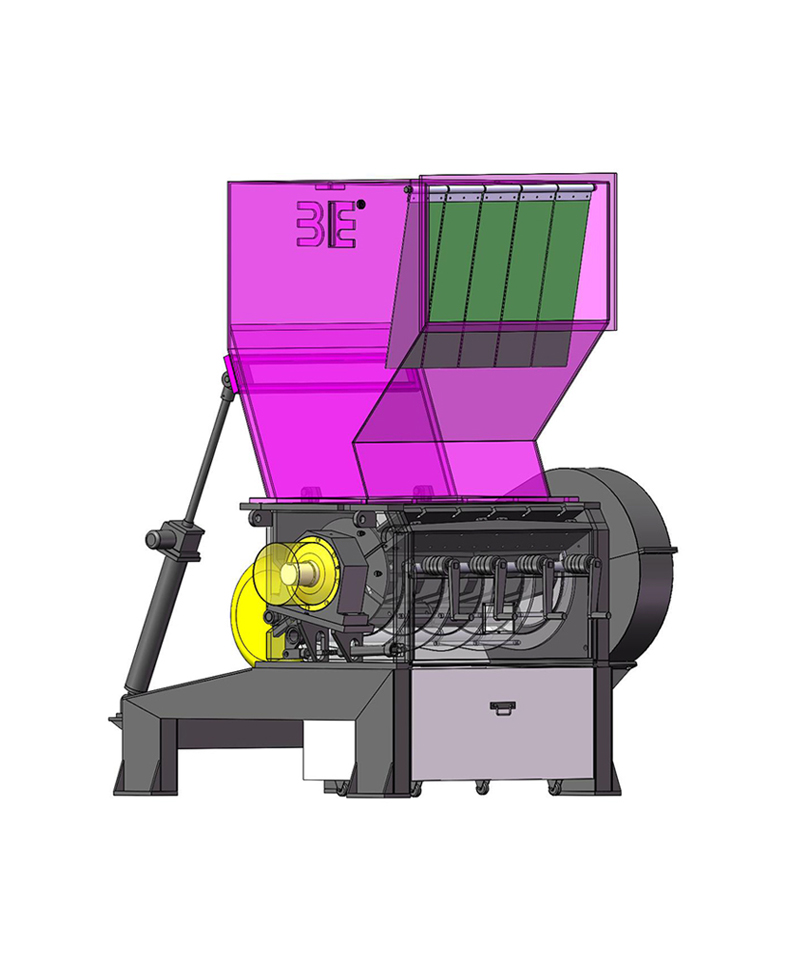 APPLICATIONS:
Plastics - molding, profiles, films, etc.
Rubber - tire, rubber, rubber products, etc.
Paper and paperboard - confidential documents, production waste, packaging materials, etc.
Copper cables - household, telecommunication and industrial cables, including s.w.a.
Textiles - carpets (rolls and tiles), etc.
Foam - production waste, etc.
EQUIPMENT INTRODUCTION
model: PC series
The PC series Granulators are heavy duty, high speed precision granulation machines designed for the rapid size reduction of various types of material in a single pass. The material is cut cleanly between the rotor and stator knives, and cut down to a homogenous regrind size determined by the screen holes on the fitted screen.
VIDEO
3E Product introduction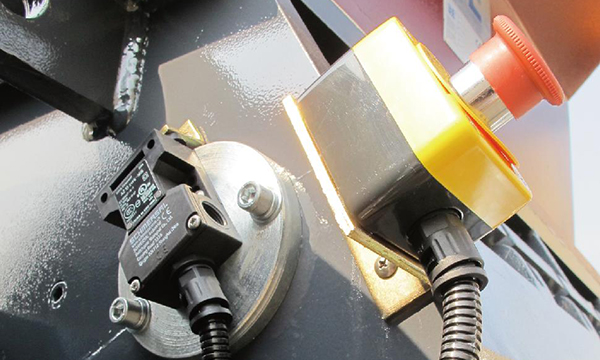 European CE certification
CE CERTIFICATED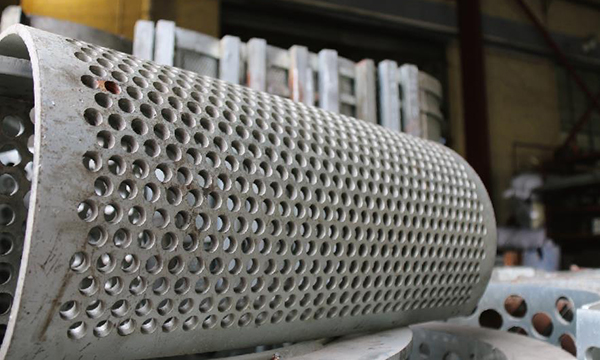 Different screen selection
SCREENS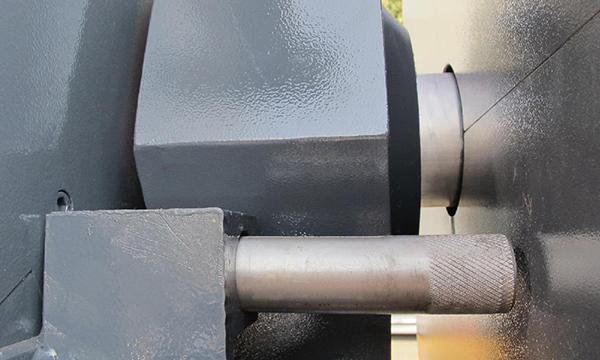 Rotor locking & external bearing
EXTERNAL BEARING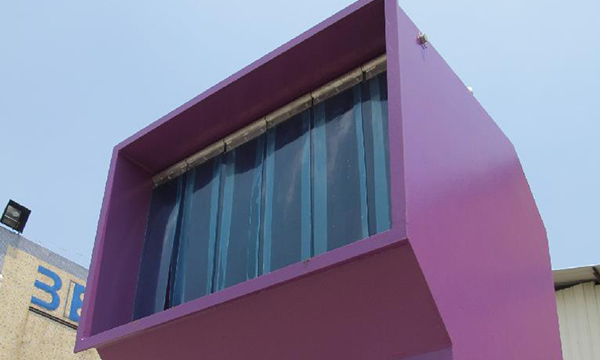 Robust welded hopper
HOPPER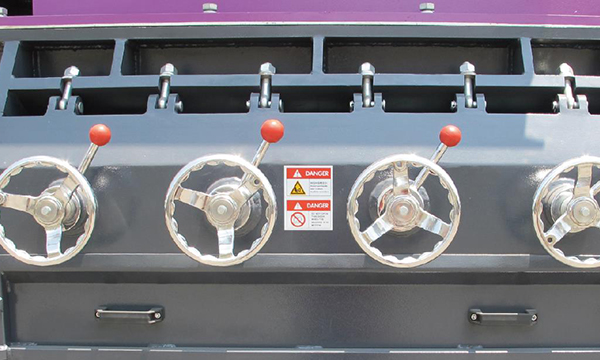 Screen is locked firmly
LOCKING DEVICE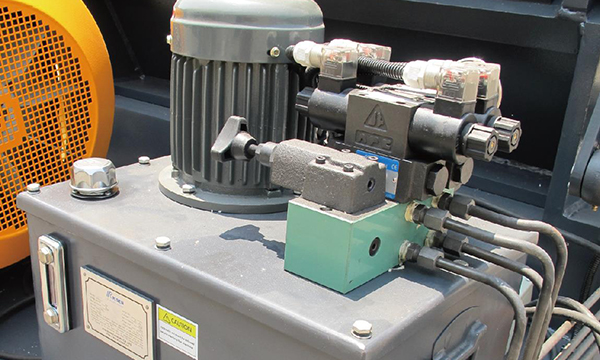 Hydraulic control
HYDRAULIC STATION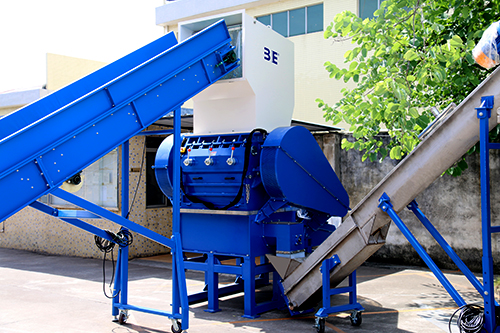 TECHNICAL FEATURES
The suitable structure of cutter roller can be selected according to the broken materials required by customers
High safety factor bearing, reduce the probability of bearing damage
According to the demand, it can be equipped with pneumatic aggregate device and sound insulation structure device
Independent control box, Siemens PLC system
The whole system meets the CE safety standard
It has the characteristics of economy, practicability, simple operation and long service life.
PARAMETERS
MODEL +
CASES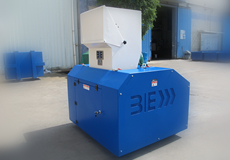 Small Granulator PC2660 with sound proof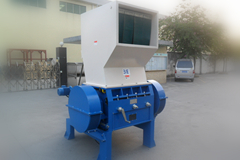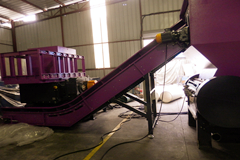 Plastic Granulator with Single Shaft Pipe Shredder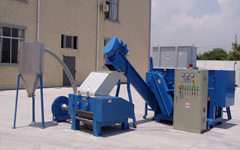 Plastic Crusher/Granulator with Single shaft shredder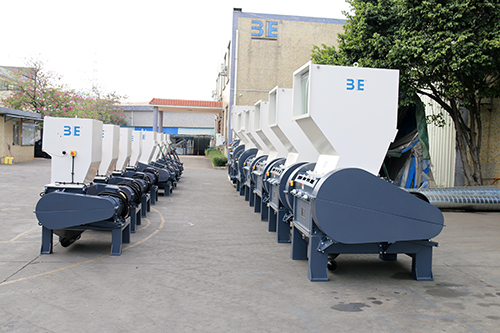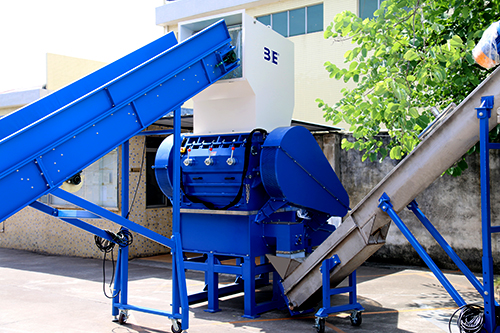 SMALL & MEDIUM PLASTIC CRUSHER/GRANULATOR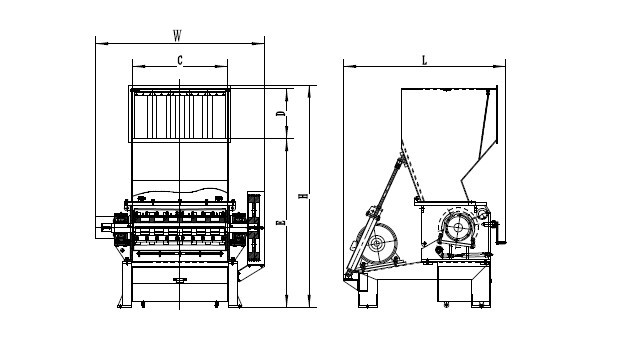 | Item Model | PC2660 | PC3260 | PC3280 | PC4280 | PC42100 | PC42120 |
| --- | --- | --- | --- | --- | --- | --- |
| Dimension L/W/H (mm) | 1483×1328×1740 | 1486×1368×1711 | 1586×1568×1814 | 1770×1642×2425 | 1770×1842×2425 | 1760×2221×2530 |
| Cutting Chamber C/D (mm) | 634×437 | 634×475 | 834×475 | 834×540 | 1034×540 | 1234×425 |
| Height of discharge port E (mm) | 1567 | 1269 | 1369 | 1842 | 1842 | 1947 |
| Rotor Diameter (mm) | φ260 | φ320 | φ320 | φ420 | φ420 | φ420 |
| Main Shaft Speed (r/min) | 584 | 444 | 627 | 466 | 466 | 462 |
| Screen Mesh (mm) | φ8 | φ12 | φ12 | φ12 | φ12 | φ12 |
| Rotor-knives (pcs) | 3×2 | 3×2 | 3×2 | 3×2 | 3×2 | 3×2 |
| Stator-knives (pcs) | 2×2 | 1×2 | 2×2 | 2×2 | 2×2 | 2×2 |
| Main Motor Power (kw) | 15 | 15 | 22 | 37 | 45 | 55 |
| Weight (kg) | 960 | 1470 | 1730 | 2800 | 3230 | 3650 |
HEAVY-DUTY CRUSHER/GRANULATOR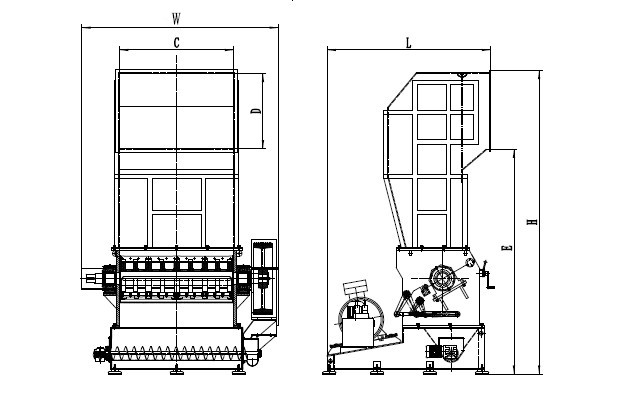 | Item Model | PC52100 | PC52120 | PC66120 | PC66160 | PC80160 | PC80200 | PC80240 |
| --- | --- | --- | --- | --- | --- | --- | --- |
| Dimension L/W/H (mm) | 2119×2025×2984 | 2070×2225×2984 | 2410×2320×4340 | 2335×2808×4337 | 3000×2900×4715 | 2735×3373×4564 | 2735×3580×4765 |
| Cutting Chamber C/D (mm) | 1034×705 | 1234×705 | 1234×1080 | 1634×1080 | 1634×1000 | 2034×1000 | 2034×1000 |
| Height of discharge port E (mm) | 2236 | 2236 | 3214 | 3214 | 3675 | 3514 | 3675 |
| Rotor Diameter (mm) | φ520 | φ520 | φ660 | φ660 | φ800 | φ800 | φ800 |
| Main Shaft Speed (r/min) | 462 | 462 | 462 | 414 | 414 | 420 | 415 |
| Screen Mesh (mm) | φ12 | φ12 | φ12 | φ12 | φ12 | φ12 | φ12 |
| Rotor-knives (pcs) | 5×2 | 5×2 | 5×2 | 5×2 | 5×2 | 5×2 | 5×2 |
| Stator-knives (pcs) | 2×2/2×3 | 2×2/2×3 | 2×2/2×3 | 4×2/4×3 | 4×2/4×3 | 4×2/4×3 | 4×2/4×3 |
| Main Motor Power (kw) | 55 | 75 | 90 | 132 | 160 | 200 | 250 |
| Weight (kg) | 4200 | 5300 | 7650 | 9720 | 11400 | 13600 | 15780 |