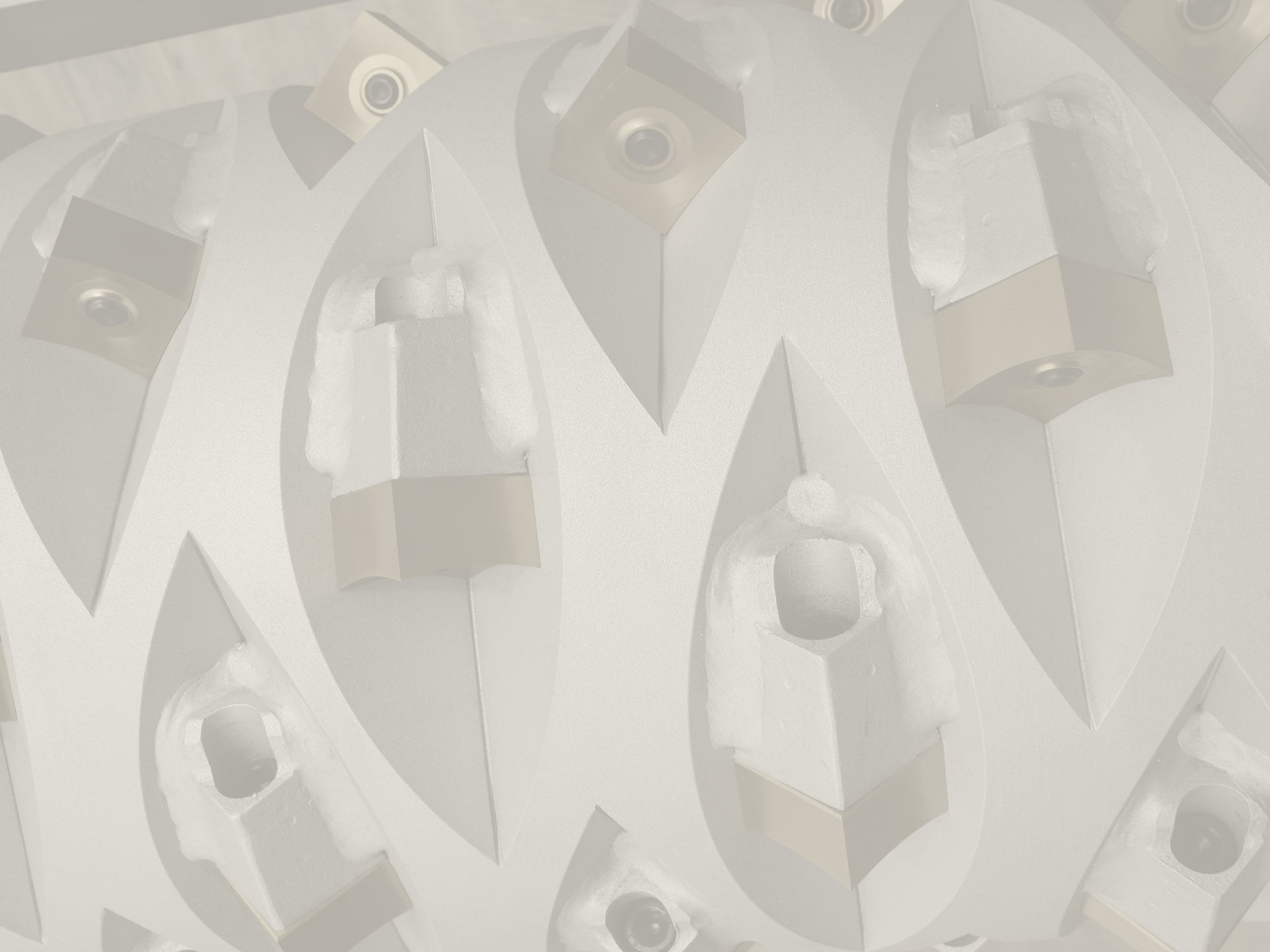 TWO SHAFT SHREDDER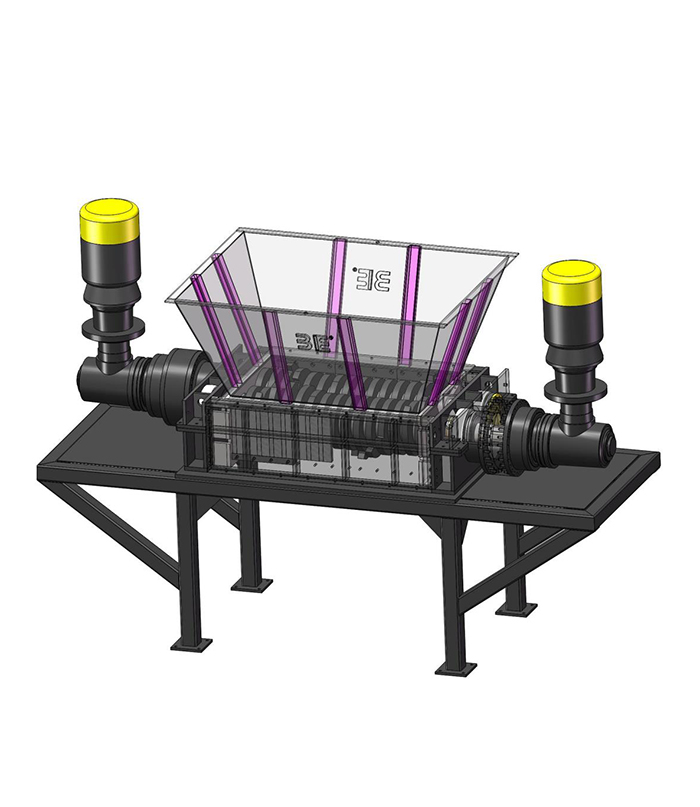 APPLICATIONS:
Tires – Car, Truck and O.T.R. (Off The Road – Earthmovers etc.)
Steel – Car Body Shells, Sheet Scrap, Drums etc.
Electronic Scrap – WEEE Directive Materials.
Wood/Timber – Pallets, C&D Waste etc.
Aluminum – Castings, Profiles, etc.
Bulky Waste – Mixed Household, Commercial, Pulper Waste from Paper Industry etc.
EQUIPMENT INTRODUCTION
model: GL series
The GL series shredders have been designed for a wide array of applications and industries, suitable for shredding solid material such as E-waste, metal, wood, plastic, scrap tires, packaging barrel, pallets, etc. Depending on input material and the following process the shredded material can be used directly or go into the next step of size reduction. It is widely used in industry waste recycling, medical recycling, electronic recycling, pallet recycling, municipal solid waste recycling, plastic recycling, tire recycling, papermaking industry and etc.
VIDEO
3E Two Shaft Shredder SW40180 for Car hubs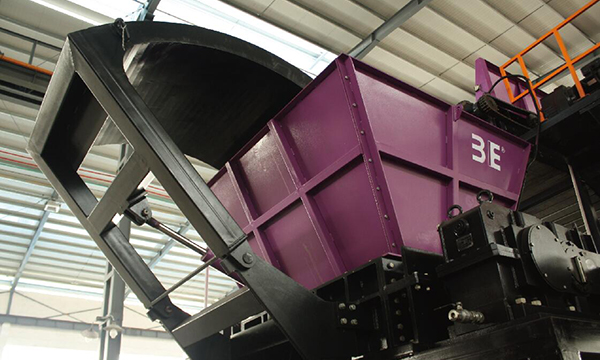 Hydraulic control
HYDRAULIC FEEDER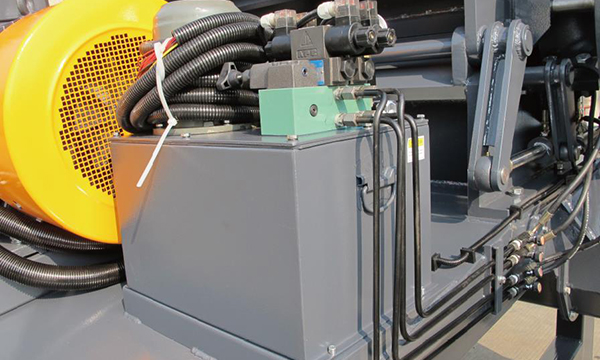 Low speed, High torque
HYDRAULIC DRIVE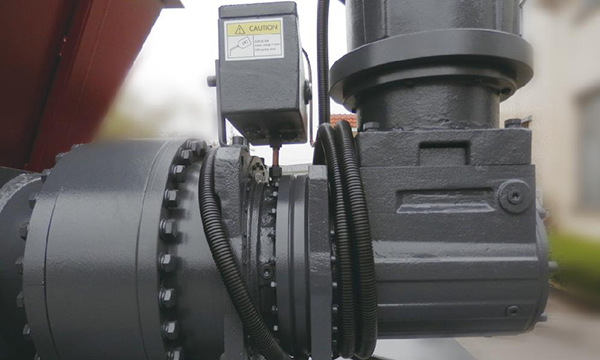 Reduce vibration during shredder
PLANET-GEAR SPEED REDUCER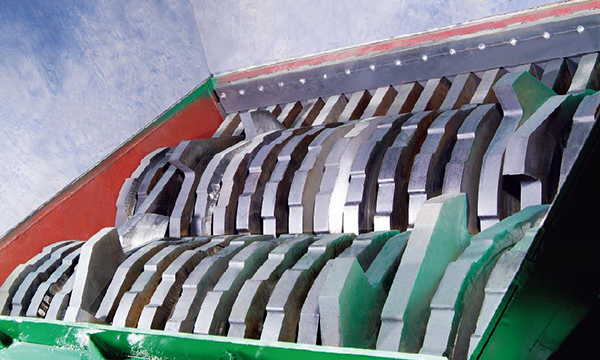 Different materials, different blades
BLADE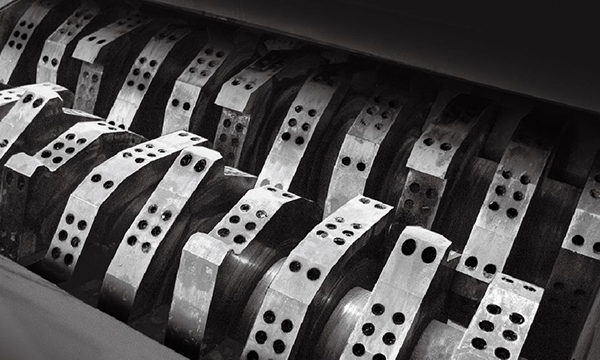 Different materials, different blades
BLADE 2
TECHNICAL FEATURES
Slow Speed High Torque Shredding Principle
Modular Chamber Design with split endplates and bearing housings enables quick access to key components.
Advanced Adjustable Sealing System for the bearings.
Stand Alone Electrical Control Panel with Siemens PLC Control System.
Tested, Approved and Certified to the applicable CE safety standards.
PARAMETERS
MODEL +
CASES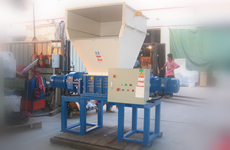 Small Two shaft shredder GL2180
Medium Two Shaft Shredder GL32100 with Rotating Screen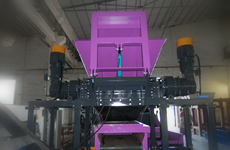 Heavy Two Shaft Shredder GL50130 with Hydraulic Drive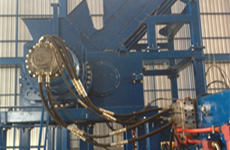 Heavy Two Shaft Shredder GL80210
SMALL TWO SHAFT SHREDDER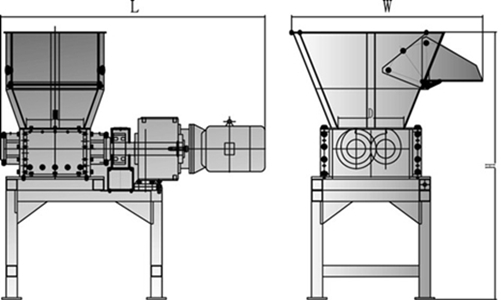 | Item Model | | GL2140 | GL2160 | GL2180 |
| --- | --- | --- | --- | --- |
| Dimension L/W/H(mm) | | 1892×910×1911 | 2658×910×1911 | 3018×1367×1911 |
| Cutting chamber C/D(mm) | | 410×470 | 610×470 | 910×470 |
| Rotor Diameter (mm) | | φ284 | φ284 | φ284 |
| Blade quantity(pcs) | | 20 | 30 | 40 |
| Blades thickness (mm) | | 20 | 20 | 20 |
| Main Motor Power (kw) | | 7.5 | 5.5+5.5 | 7.5+7.5 |
| Weight (kg) | | 1500 | 2100 | 2400 |
MEDIUM TWO SHAFT SHREDDER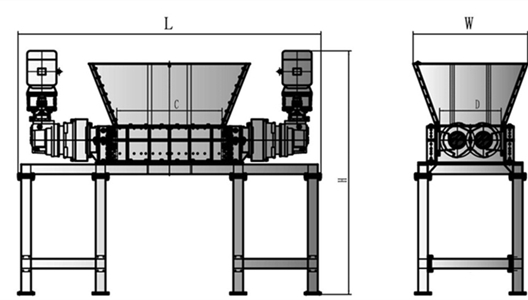 | Item Model | GL3280 | GL32100 | GL32120 | GL40100 | GL40130 | GL40160 |
| --- | --- | --- | --- | --- | --- | --- |
| Dimension L/W/H(mm) | 2940×1816×2270 | 3275×1946×2275 | 3416×1946×2275 | 3334×1866×2670 | 3716×2234×2670 | 4674×1770×3765 |
| Cutting chamber C/D(mm) | 812×736 | 1012×736 | 1213×736 | 984×948 | 1324×948 | 1624×948 |
| Rotor Diameter (mm) | φ430 | φ430 | φ430 | φ514 | φ514 | φ514 |
| Blade quantity (pcs) | 20 | 25 | 30 | 20 | 26 | 32 |
| Blades thickness (mm) | 40 | 40 | 40 | 50 | 50 | 50 |
| Main Motor Power (kw) | 15+15 | 22+22 | 22+22 | 37+37 | 45+45 | 45+45 |
| Weight (kg) | 3700 | 4100 | 4500 | 6500 | 8700 | 9200 |
HEAVY TOW SHAFT SHREDDER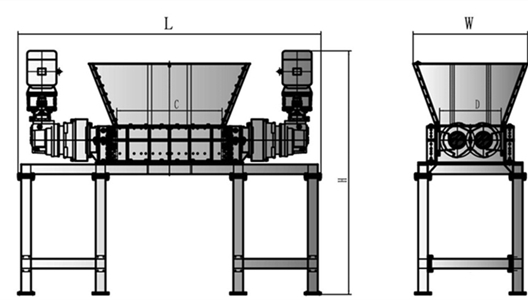 | Item Model | GL50130 | GL50180 | GL61180 | GL61210 |
| --- | --- | --- | --- | --- |
| Dimension L/W/H(mm) | 4187×2060×2702 | 5170×1866×3905 | 5404×2404×3746 | 5297×2714×3537 |
| Cutting chamber C/D(mm) | 1612×1006 | 1812×1206 | 1812×1490 | 2112×1510 |
| Rotor Diameter (mm) | φ650 | φ650 | φ800 | φ800 |
| Blade quantity (pcs) | 32 | 36 | 24 | 24 |
| Blades thickness (mm) | 50 | 50 | 75 | 75 |
| Main Motor Power (kw) | 55+55 | 55+55 | 75+75 | 90+90 |
| Weight (kg) | 12800 | 13600 | 20200 | 23200 |