{{withHeader.nameEn}}
{{withHeader.name}}
BE BETTER! 3E MACHINERY IS GOING TO THE NEXT 15TH Anniversary!
2018-06-05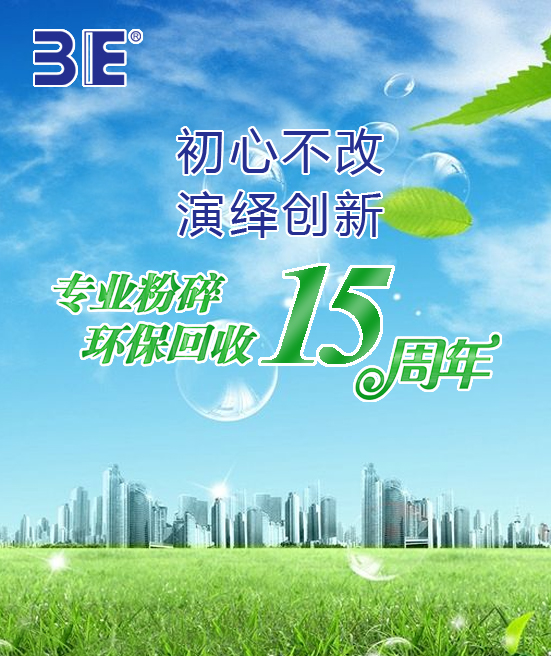 15 years of persistence,
15 years of sustained development,
There are honors, bewilderment, progress,
and with stories and gratitude along the way!
We have always been ideal and firm……
one thing to do better—"Made in China"!
3E Machinery is focushing on "Shredding" and "Recycling Industry" for 15th Anniversary,
it is also the beginning of the second 15th anniversary journey of 3E Machinery,
that 3E Machinery will have more progress and innovation!
Coming soon!