{{withHeader.nameEn}}
{{withHeader.name}}
3E INVENTION PATENT│WASTE CIRCUIT/PCB BOARD RECYCLING LINE, COPPER PRUITY 98%
2018-11-12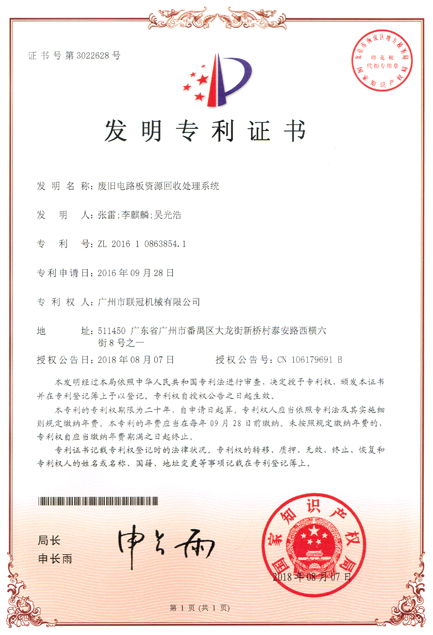 One more time, 3E Machinery has obtained an invention patent--Waste Circuit/PCB Board Recycling Line!
Disassembly of waste circuit boards, PCB boards, discarded computer panel, waste TV panel, copper clad boards, discarded mobile phone panel, and electronic waste containing metals for discarded appliances and etc. It contains not only common metals such as aluminium, copper, iron, nickel, lead, tin and zinc, but also precious metals such as gold, palladium, platinum and silver, and rare metal elements such as rhodium and selenium. One side, it has a high degree of recycling, another dimension, it can effectively solve the problem of environmental pollution by utilizing physical methods to achieve recycling, has important economic value.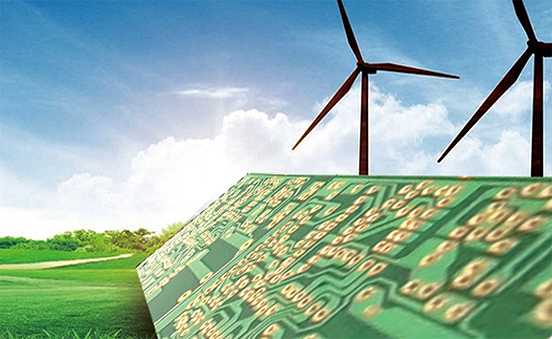 3E Waste circuit/PCB Boards Recycling Line's Features:
Firstly the Waste circuit/PCB Boards are shredded into granulates, then the metal powder and nonmetal powder will be separated well by the classification and separation equipments. The powder and exhaust from the production will be processed by the pulse dust collector and exhaust purification equipment, when it reaches the environmental requirements then it will be discharged.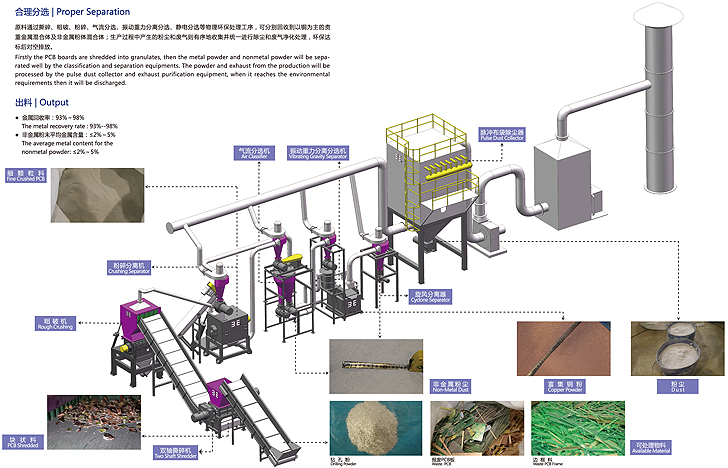 主要设备│Main Equipments