{{withHeader.nameEn}}
{{withHeader.name}}
Honor│3E Machinery Wins the Honour of "Most Influential Enterprise"
2018-12-18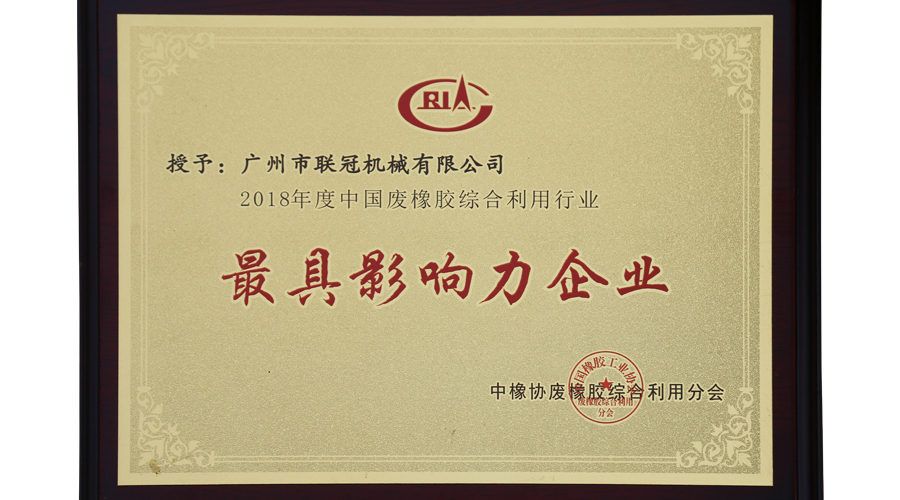 Recently,the "2018 Comprehensive Utilization of waste Rubber Branch China Rubber Industry Association's Membership Conference and Development Forum" has closed in beautiful Hunan, with the support of partners, industry and associations and the participation of many professional colleagues, it has become an influential annual event in rubber industry. 3E Machinery, as a member of the enterprise, also actively responds to participation, and is encouraged and recognized by its partners, peers and professionals, 3E Machinery Wins the Honour of "Most Influential Enterprise".
In recent years, 3E Machinery has made in-depth research and attempt on technology research and development, strategic layout, industrial chain cooperation and other aspects in the context of a deep understanding of the changes and needs of China's environmental protection market. Especially in terms of data base and resource sharing, it has made great efforts to promote cooperation while giving full play to its own advantages. This honor not only demonstrates the good reputation of 3E machinery in the industry, but also strengthens the determination and confidence of our partners, customers and colleagues to actively promote the common upgrading of the industrial chain.