{{withHeader.nameEn}}
{{withHeader.name}}
Excellent Expression! 3E GL80210s Design is Appreciated
2016-12-14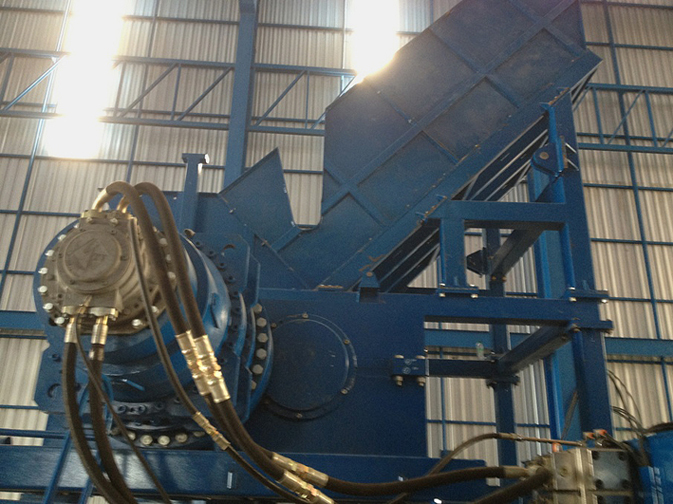 3E GL80210's Design is Appreciated
Southest Asia is not only a world famous tourist resort, and also is a burgeoning industry area. Environmental protection is the first question need to be solved for sustainable development. Recycling of resources is a key point of the environmental protection industry in southeast Asia.
In 2012, 3E MACHINERY has Designed a set of customized solution. Customer factory require daily recycling capacity 15-20 tons of up to 20 mm thickness of steel scrap. Then we set up a special project team, After on-the-spot investigation, repeated communication and technical discussion. At the last both sides agreed, We have determined our new practical patent products (ZL201020572037.9) GL series-GL80210 Metal heavy duty two shaft shredder. In order to make the machine efficiency meet customer requirements, We did custom designs for the machines. The Shaft designed length of 2.1 meters, and we have designed the hydraulic actuators to replace the gearbox for the first time. It provides higher torque, more smoothly running and Minimize the damage to the machine. And 3E MACHINERY specially designed detachable blade, It provides higher cost-effectiveness ratio. Our each machine will be through the strict repeated running testing then they can deliver the customer.
From Dec. 2012, 3E MACHINERY new practical patent products-GL80210 Metal heavy duty two shaft shredder was delivered and used to now, It has been running well. Let Asian industry pay high attention to it. And 3E MACHINERY Footsteps never stop for product research and quality quest.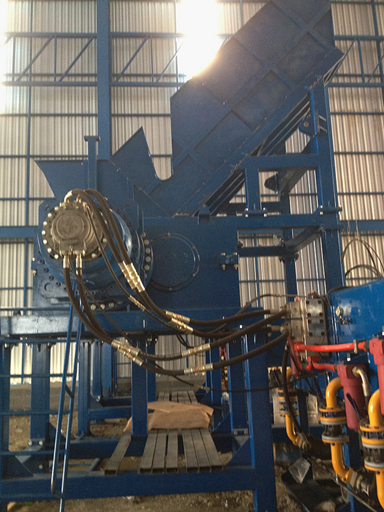 3E MACHINERY new practical patent products(ZL201020572037.9) GL series two shaft shredder since 2010 put into production continuous improvement and innovation. It not only could meet the recycling needs of various industries, but also match the best optimal solution for the customer by customer requirements.
Applicable to: Industrial waste recycling, Medical waste recycling, Electronic waste recycling, Pallet manufacturing waste recycling, Woodworking waste recycling, Garbage Recycling, Plastic recycling, Waste tires recycling and papermaking waste recycling etc.

Tire shredder recycling line Scrap car body recycling line

Scrap metal frame recycling line Packaging aluminum crushing line