{{withHeader.nameEn}}
{{withHeader.name}}
3E Waste Refrigerator Recycling Line won the national new practical patent
2018-01-23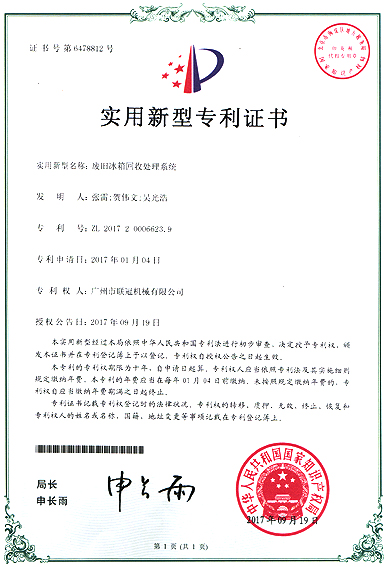 Imported wear-resistant steel, life guarantee, cracking refrigerator more than 80 thousand
- Low energy consumption.
- Dismantling and recycling capacity of Waste Refrigerators: 50-60 pcs / hour;
- Material separation efficiency: Iron recovery is greater than 98%;
Plastic recovery rate is greater than 98%;
Foam recovery rate is greater than 95%.
- The bulk density of the iron group: more than 0.7T/Cubic metre, the broken material of uniform size, good stripping effect.
- Foam volume reduction ratio 1:7.
- Especially suitable for tearing large size refrigerators and freezers.
- Unique design and national patent (201120325659.6).
Production Safety
- Materials, dust and exhaust are carried out separately, supporting independent ventilation system, is conducive to environmental protection and safety in production.
- The production line can be operated remotely and monitored in real time according to customer requirements.
- Production lines are simultaneously broken and recycled for freezers.