{{withHeader.nameEn}}
{{withHeader.name}}
The 13 anninersary of 3E Machinery
2016-12-08



3E Machinery Focusing on "Shredding " and "Recycling industry" for 13 years!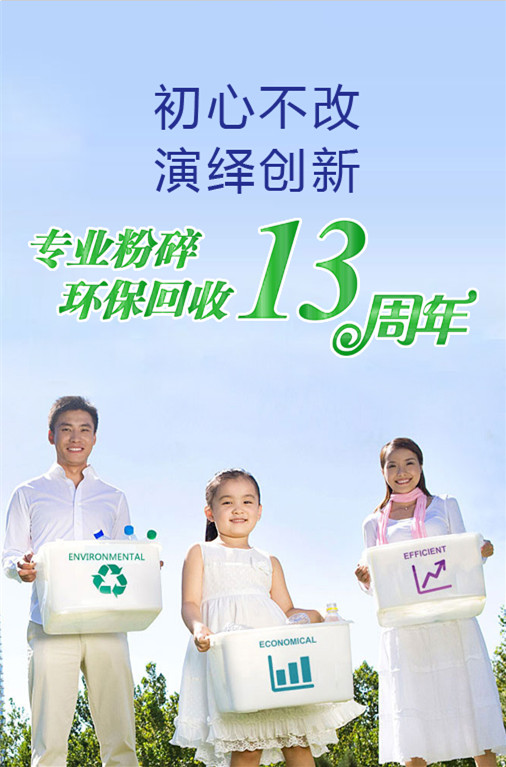 The Strength Of Our
No.13, the lucky number or the the summer blooming roses?

No.13, is the 3E Machinery from the manufacture of the first single shaft shredder to the present, and the 3E Machinery is an intergrated company specialized in developing, manufacturing, distributing and providing reycling machinery solutions for 13 years! We have won many honors, but we need more effort, persistence, and precipitation to continue our work. Relying on excellent quality and continuous innovation to create a superior product, so that our friends and our customers trust and appreciation!