{{withHeader.nameEn}}
{{withHeader.name}}
Patented Product——3E SWTF Film Shredder, Major & Sharp!
2017-06-21



3E Machinery as a professional recycling crushing machinery manufacturer, to the highest standards of the industry of the stringent requirements of production equipment design, manufacture and design of each of the equipment after repeated operation and repeated rigorous testing, to ensure the safety of machinery, efficient operation, to help customers realize the value of resources.

3E SWTF Film Shredder is not only won the EU CE certification, but also won the national patent for design, that is the major & sharp series! 3E SWTF Film Shredder obtain the country patent, and has passed the EU CE certification. The product adopt double film shafts design that roatate a medium speed, low noise and high efficient without pusher. Aiming at different material, it could use different shafts. Adopt Siemens programming control system, with function of start, stop, automatic reverse sensors to protect the machine against over loading and jamming. It is especially suitable for recycling the medium hardness and soft material, for example film, woven bag, jumbo bag, paper and etc.
High color value in the sun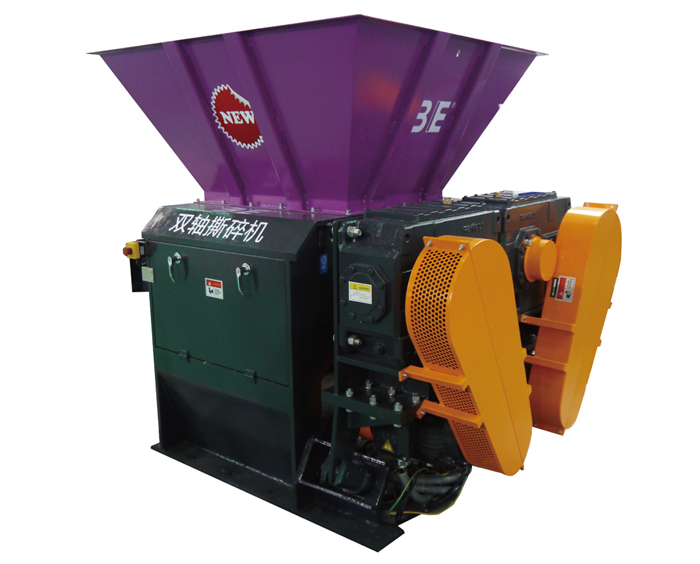 Patent certification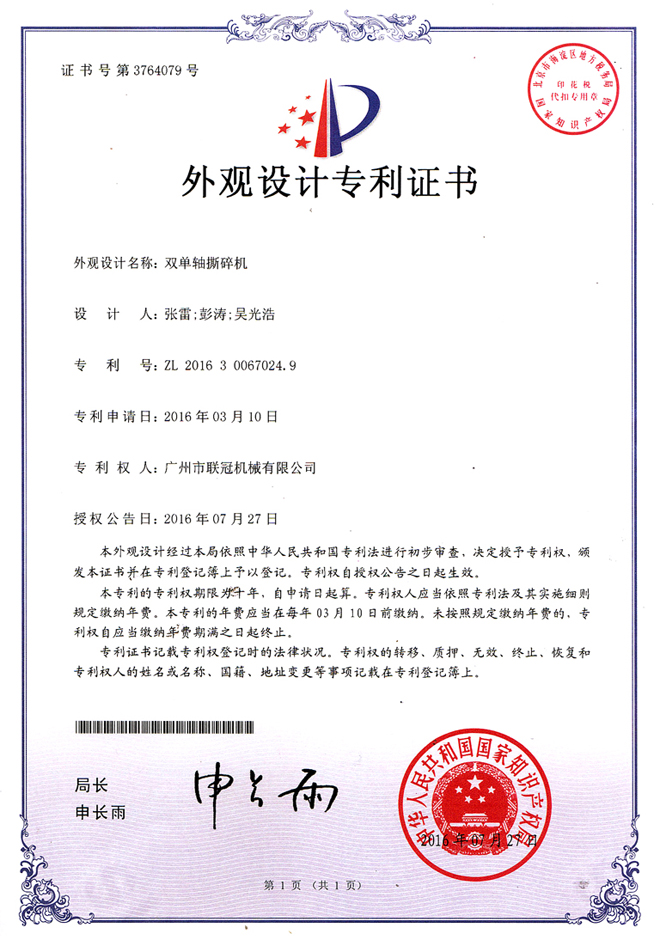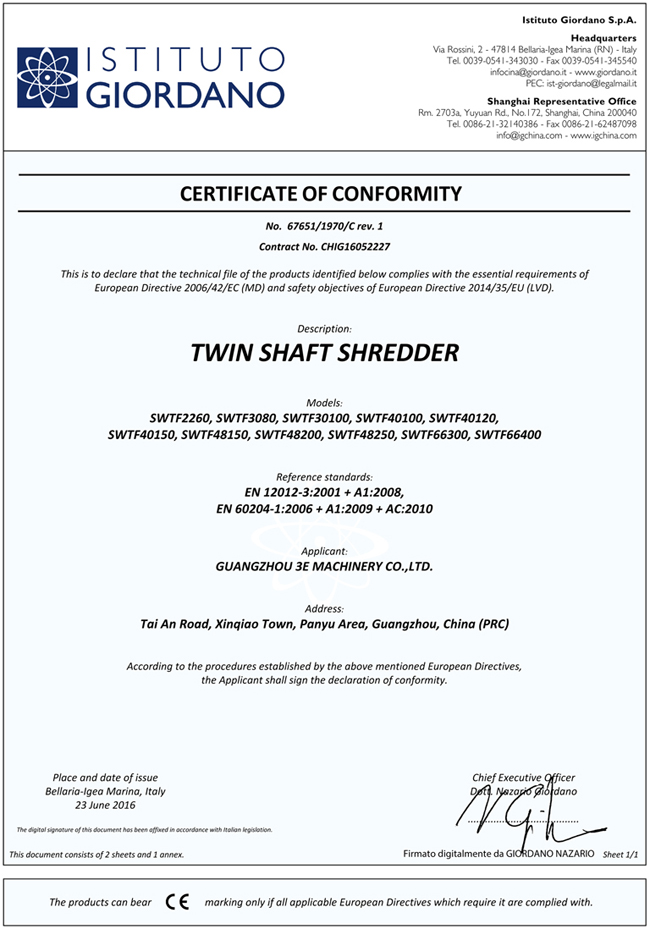 Rich connotation